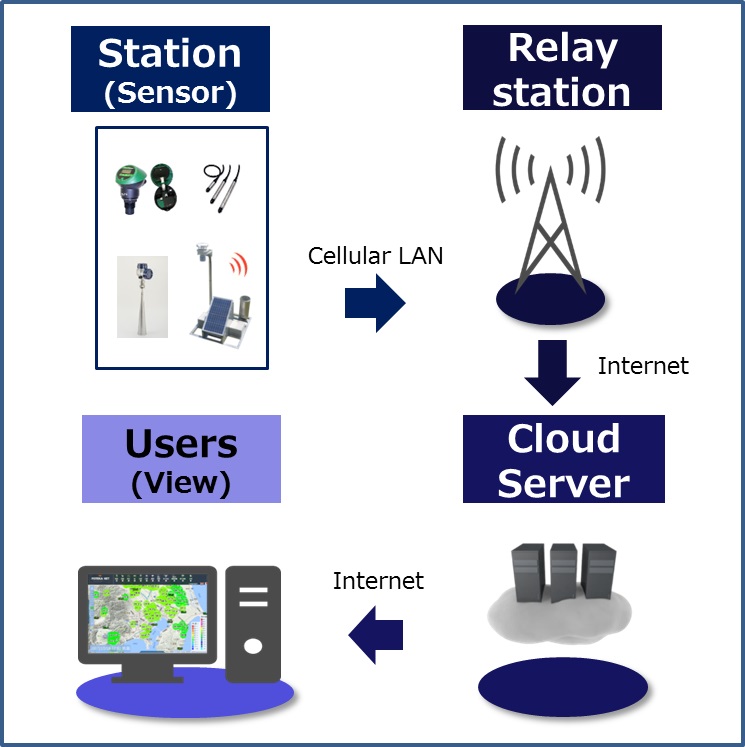 Meisei 3L water level gauge is specialized for observation during floods.
3L means the following and realizes it.

・Low cost
No electrical construction and communication work → Construction cost reduction

・Long life
Maintenance free for 5 years 
(※Equipment must be cleaned regularly.)

・Localize
Water level can be monitored and measured by the local river management organization independently.