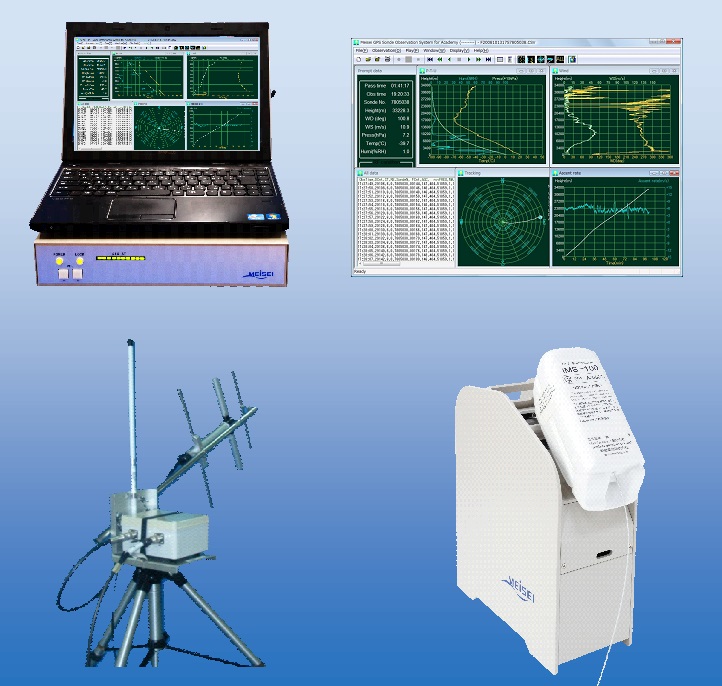 GPS Radiosonde Sounding System RD-08, Full code correlating GPS radiosonde ground station ensures capturing reliable and accurate Upper-air weather.

This lightweight and compact sounding system is intended for increased portability and conveniences in sounding. Your sounding experiences will be extended more than ever.

The corresponding GPS radiosonde, RS-11G carries a temperature sensor and humidity sensor. Pressure is calculated from the GPS altitude measured by single point positioning. Sounding duration lasts 180 minutes, allowing vast stretches of sounding possibilities. Abundant choices of interfaces expand the use of supplemental sensors.