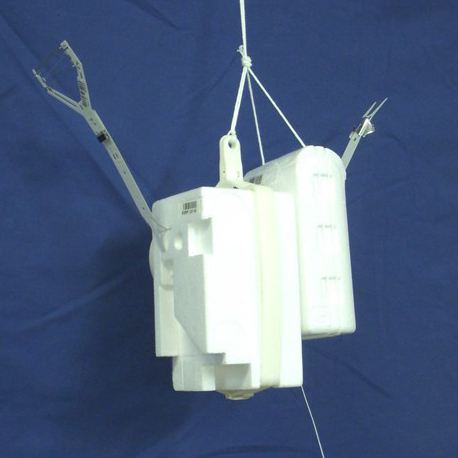 Temperature reference sensor(MTR-08) is sonde with a fine tungsten wire (10 um diameter) for temperature measurement.

The response is 5/1000sec on surface and 40/1000sec at around 30km altitude. The response is 40times faster than conventional radiosonde.

The fine wire has the aluminum coating and the heating by solar radiation at 30km altitude is less than 0.5k. A reliable temperature data can be acquired.